Samson & Jephthah
Original All Hallows position: 2nd from East on the South side
Current Inchinnan Parish position: This window is unaccounted for
---
There is no photographic image of this Window as it is not accounted for.
Watercolour design drawing for two stained glass windows. Inchinnan Church
Collection General Collection
Catalogue Number RED 56/1
Category Prints and Drawings
Copies DP 253129
Scope and Content Inchinnan Church 2nd from East South Side Windows depicting Samson and Jephthah
Accession Number 1976/7
Permalink http://canmore.org.uk/collection/802820
---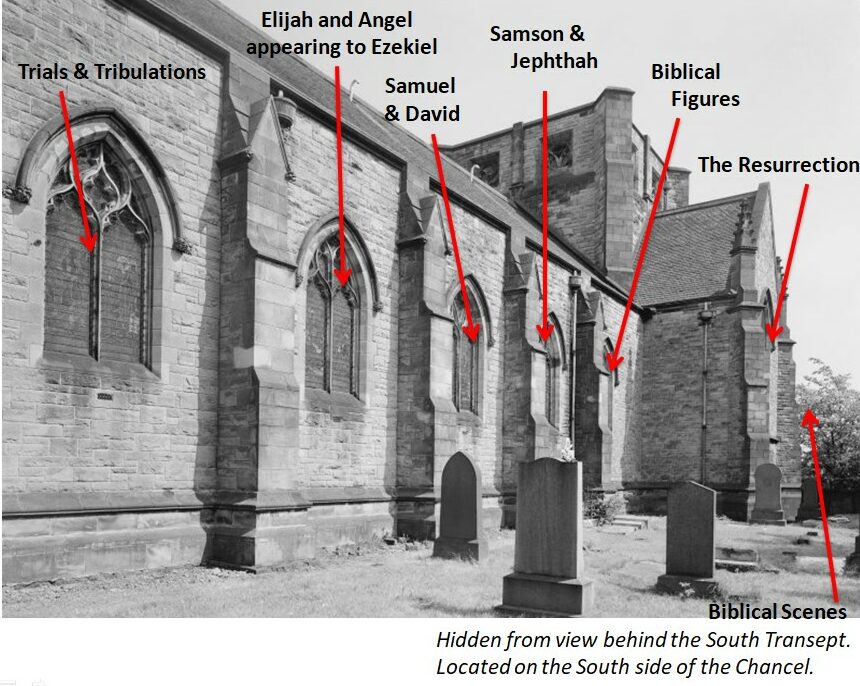 Position: All Hallows: South side
Historical Background
Date:  ?
Dedicated to H C Lobnitz and his wife.
---
More stained glass windows
---