School archaeology
The group were delighted to include the Heritage Heroes awards scheme as part of the All Hallows project.  443 local school pupils received an award for taking part. 
The Heritage Hero Awards scheme is open to anyone engaging with heritage in Scotland.  The scheme is run by Archaeology Scotland, an independent charity.  The aims of the award scheme include:
·       To improve young people's self confidence and wellbeing through engagement with challenging heritage projects.
·       To inspire young people to develop a lifelong interest in Scotland's past
·       To increase awareness of how to access Scotland's heritage in schools, youth groups and similar organisations
·       To help foster links between heritage organisations, community groups and young people. 
( information from https://archaeologyscotland.org.uk/learning/heritage-hero-awards/  click on the webpage to find out more about the scheme)
Click on the link for a presentation by our school's archaeologist Katy Firth about the involvement of hundreds of local school children at our archaeological dig. We have had fantastic feedback from those that took part.
Click the links below to view two blogs about the project from Barsail Primary in Erskine and Inchinnan Primary.
Some photos of the work that took place inside the classroom and at the dig in May and June 2017.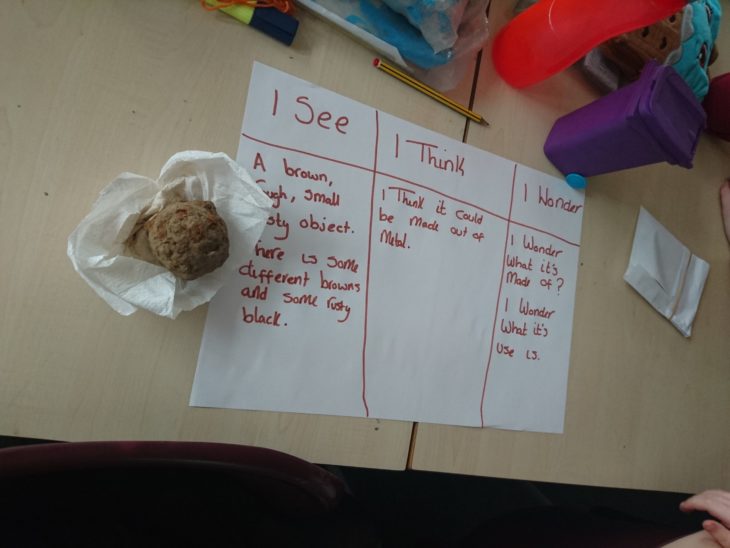 Identifying artefacts in class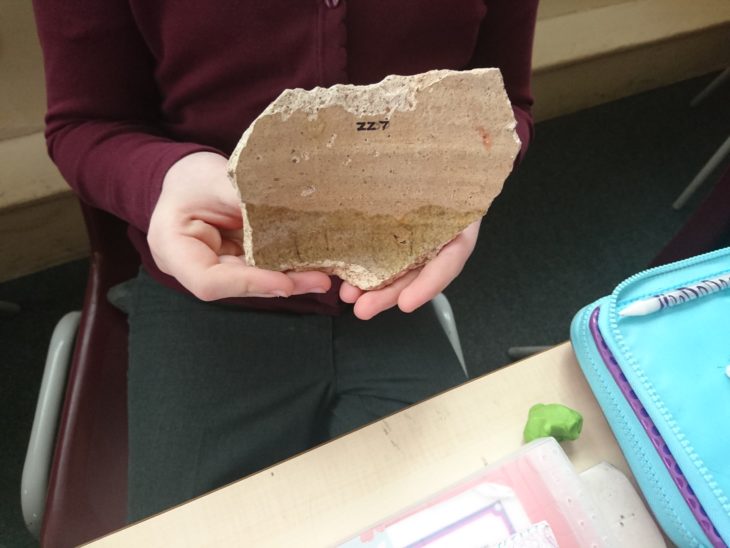 What could it be?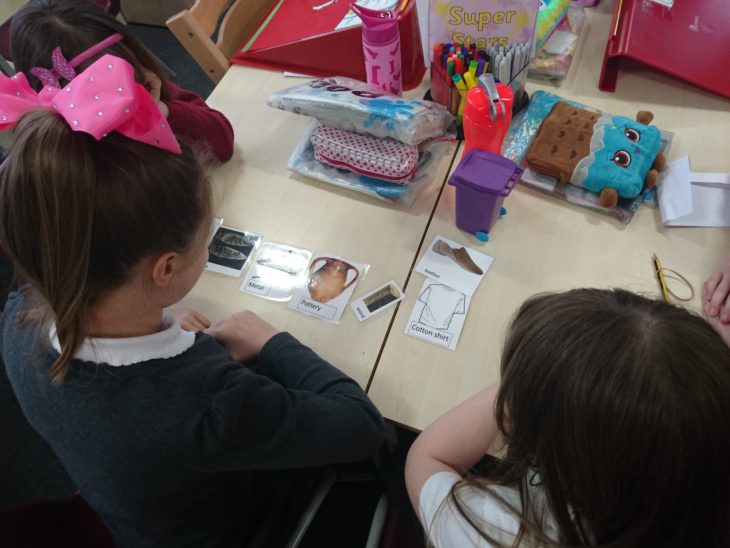 What items would you be likely to find in soil in Scotland?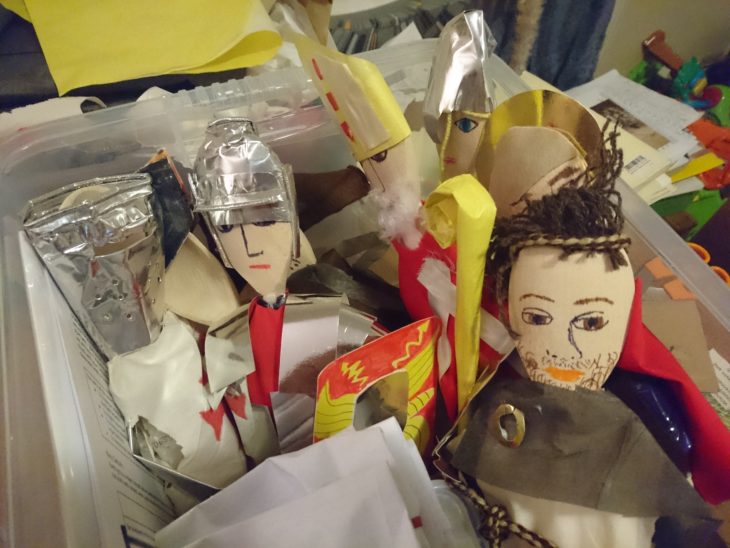 Puppets made to illustrate the All Hallows story
FIELD WORK AT THE SITE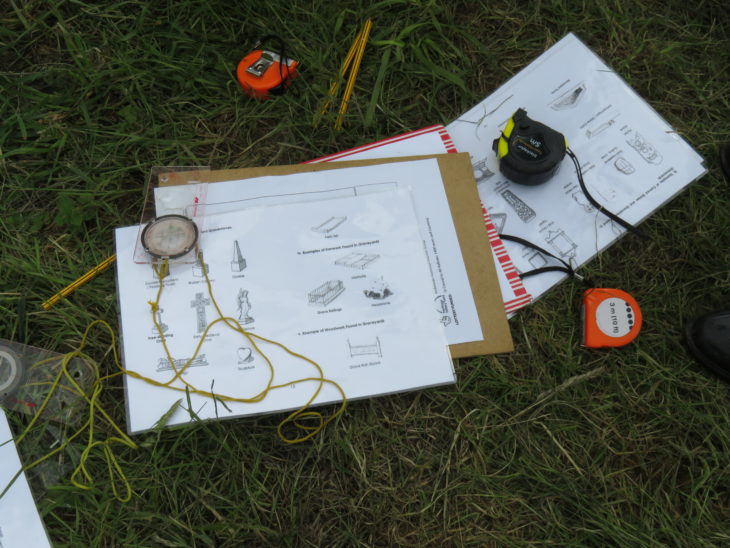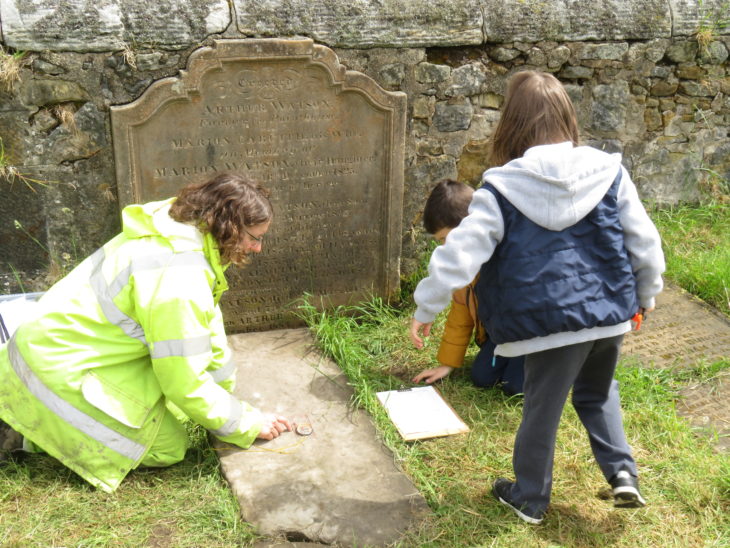 Gravestone Bingo!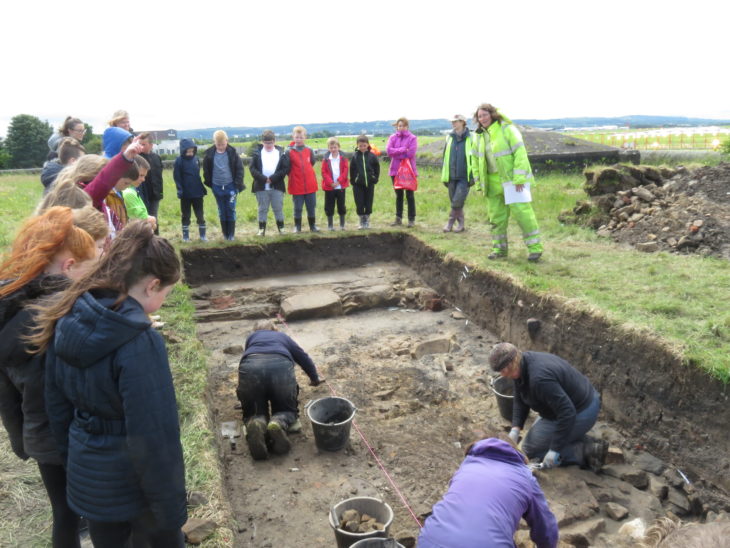 Learning about how to dig in a trench