A letter from America..
A letter from America…
We were very excited to receive our first enquiry via our website from America!
Penny Perry got in touch after coming across our website whilst researching her family tree. She was wondering if we could shed any light on why two brothers called Robert and David White went from Inchinnan to Ryegate Vermont, America, with their grandmother Allen in 1802. They were the sons of William White and Janet Allen White of Inchinnan. Penny's Grandmother was a direct descendant of them.
We could tell Penny that the White Brothers were most likely part of the Scottish-American Company of Farmers. The company was sometimes referred to as the 'Inchinnan Company' as this was where their meetings were held. Inchinnan was very much a farming community, but around 1800 farming here was changing, there was a bad harvest and the farm was possibly not large enough to support two sons so we the opportunity arose it appears they left along with their grandmother.
There are a few gravestones at All Hallows in the name of 'White' listed on our website. We think that '80a' may be related to Penny's search.
William White was a farmer at Fulwood, there is still a farm here today of that name.
It was also nice to be able to tell Penny that the Farmers of Vermont have not been forgotten in Inchinnan. A map of Vermont is included in this tapestry at Inchinnan Parish Church.
Lastly, we sent Penny some scans of a publication by Inchinnan Community Council in 1990 which included information about this topic. We hope our followers find it interesting too!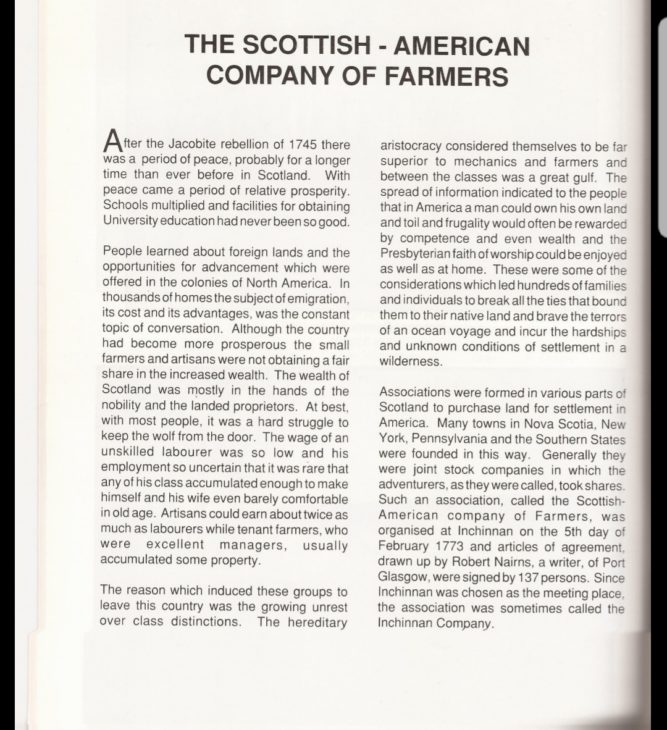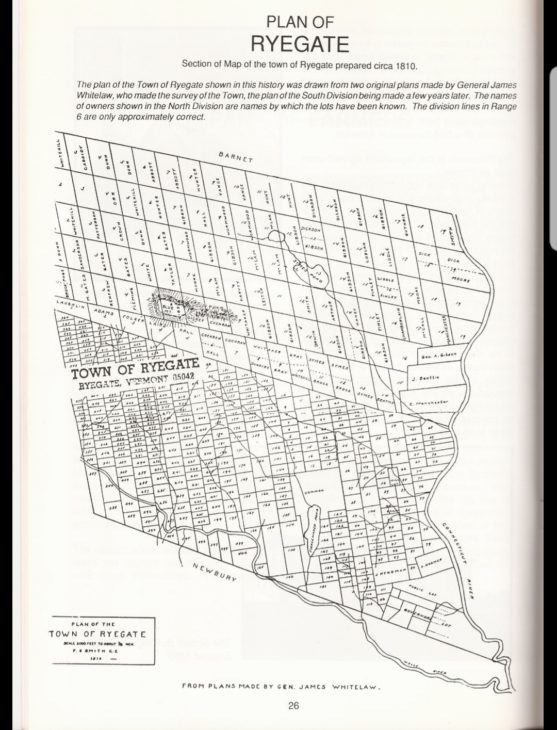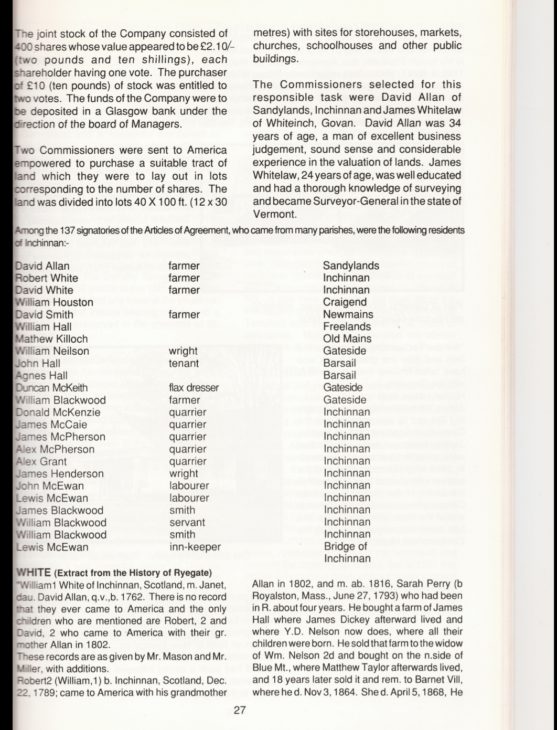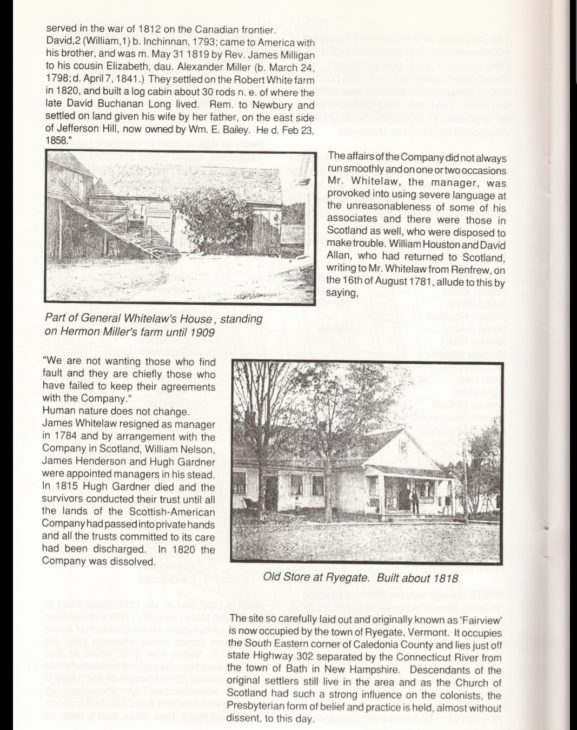 Scanned document received from Penny Perry.