Archaeological dig
In March 2017 the group announced that they had received £60,000 from the Heritage Lottery Fund (HLF) for an exciting project, '597AD St Conval to All Hallows-1420 Years and Counting, in Inchinnan'.   Led by volunteers from the local community, the project was to focus on an archaeological survey of All Hallows site, where there has been a church since medieval times, and the surrounding area.
The group delved into the rich heritage of Inchinnan by examining the historical and archaeological background of the multi-period site of All Hallows.  A programme combining community volunteers and school engagements enabled young people and volunteers to discover and learn about local heritage through archaeology and research. This was achieved by researching the history of All Hallows and by undertaking geophysical and archaeological surveys to uncover medieval life in Inchinnan.
The group believe that involving young people has helped them to learn about their heritage and has encouraged a lasting interest in local History. Through the involvement of a range of heritage professionals from archaeologists, geophysicists, historians and model makers, participants have gained a deeper insight into this previously under-researched part of the history of the area.  The photo gallery shows images taken at various stages of the project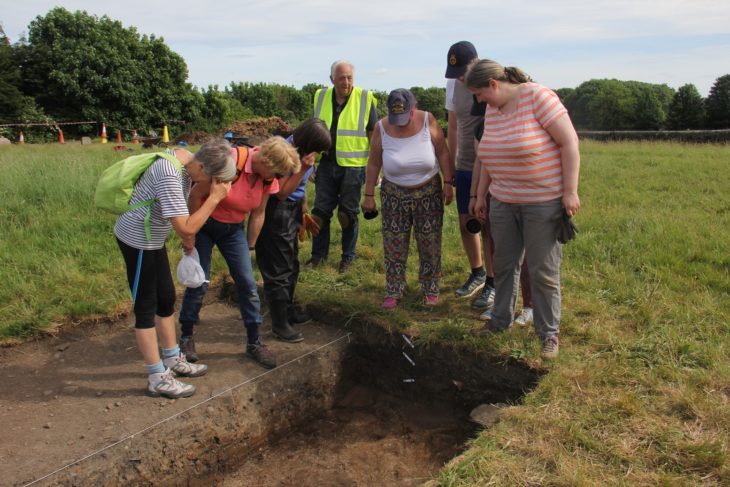 About the Heritage Lottery Fund
Using money raised through the National Lottery, the Heritage Lottery Fund (HLF) aims to make a lasting difference for heritage, people and communities across the UK and help build a resilient heritage economy. From museums, parks and historic places to archaeology, natural environment and cultural traditions, we invest in every part of our diverse heritage. www.hlf.org.uk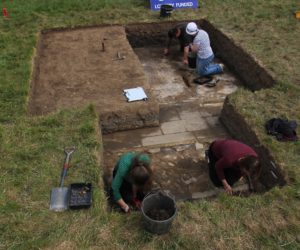 JUST SOME OF THE FINDS FROM THE DIG!