IHIG hosts visit of Grizelda Bell to Inchinnan Church
, by Lynne Black
On Tuesday 22nd October IHIG were delighted to host a short visit by Grizelda Bell to Inchinnan Parish Church.
Grizelda is the great-grand daughter of Robert Douglas-Campbell whose name appears on the "Blythswood memorial slab" at the front entrance to the church.   It was an emotional visit for her Grizelda, her husband and daughter as they had previously only seen pictures of the memorial online.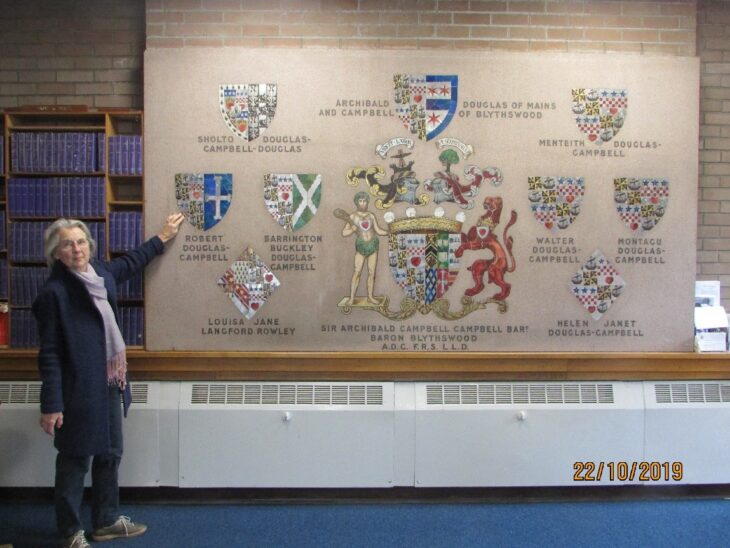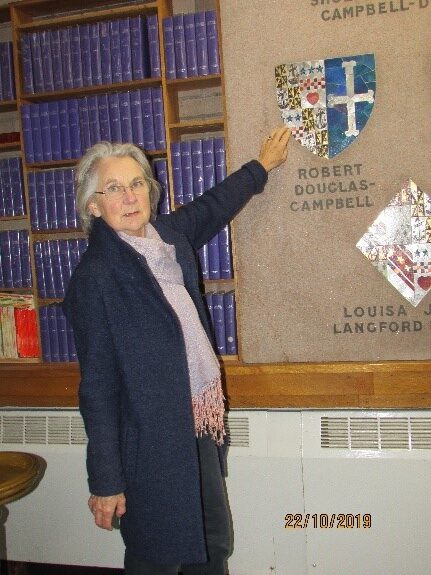 Their visit coincided with another visitation by two members of the St Conan Church (Loch Awe), where the Bells were travelling to later in the day.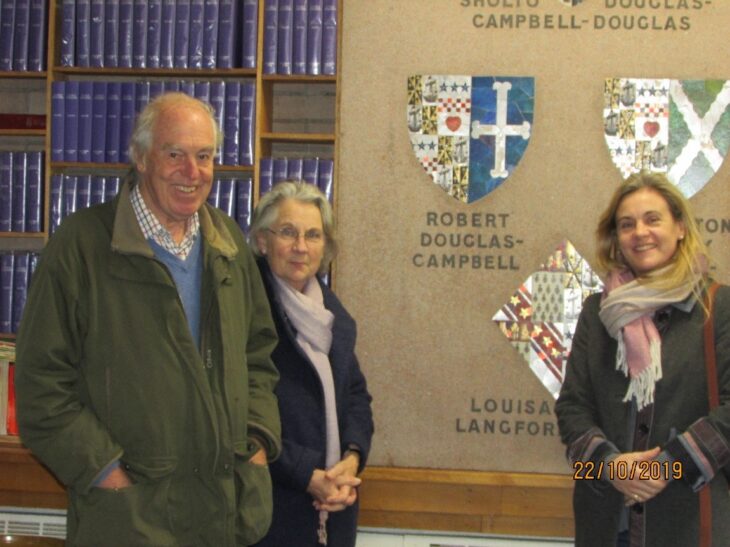 Whilst at Inchinnan members of our group showed the party around the church and highlighted Blythswood related artefacts to them. There was a good exchange of information from both parties and we were fascinated to see a book owned by Grizelda relating to the visit of Queen Victoria to Blythswood House in 1888.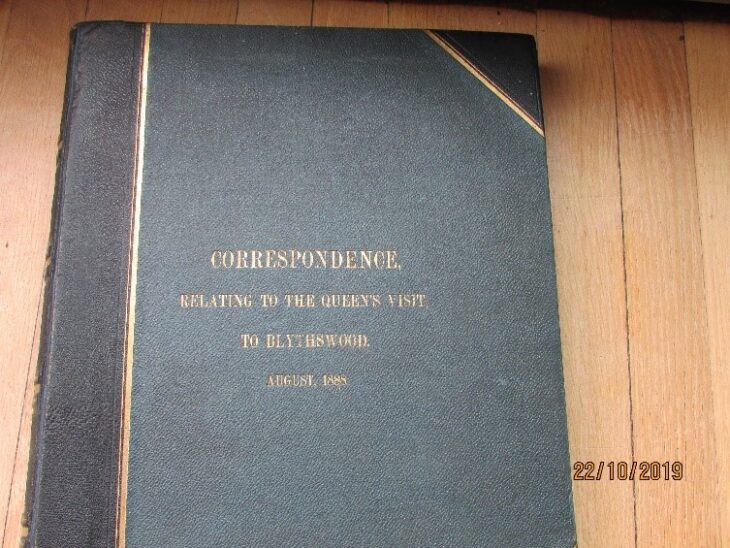 The outer cover of the book, which is in excellent condition for its age, is approximately
30" (80cm) high by 24" (60cm) wide, by 4" (10cm) thick.
The book pre-dates the digital era and contains a large number of photographs, letters, cards etc all relating to Queen Victorias visit to Blythswood house, and it is set out in a "scrap-book format".
The following are some pictures from the book: the first shows an ornamental arch within the grounds of Blythswood, while the other two show some interior views of the house itself.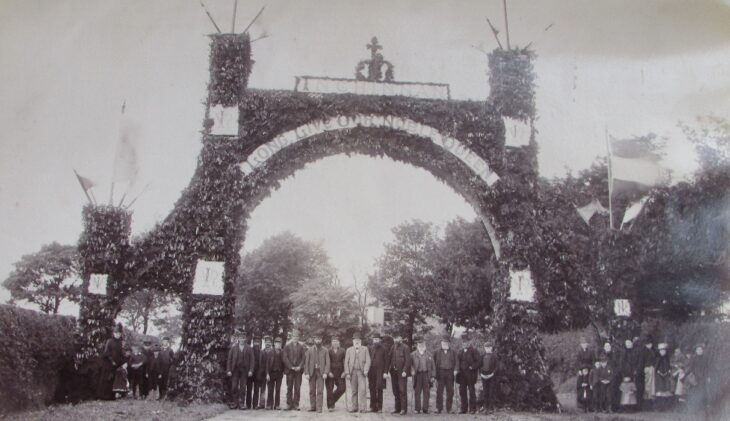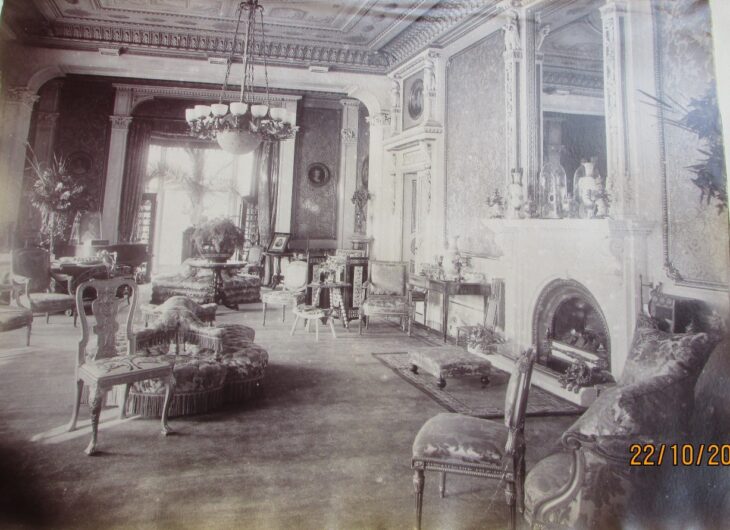 The Bells have pencilled in a return visit to the church, when they next visit Scotland,
which may be around June 2020.
---
Lynne Black